Minnesota Twins Daily Dip: First day of winter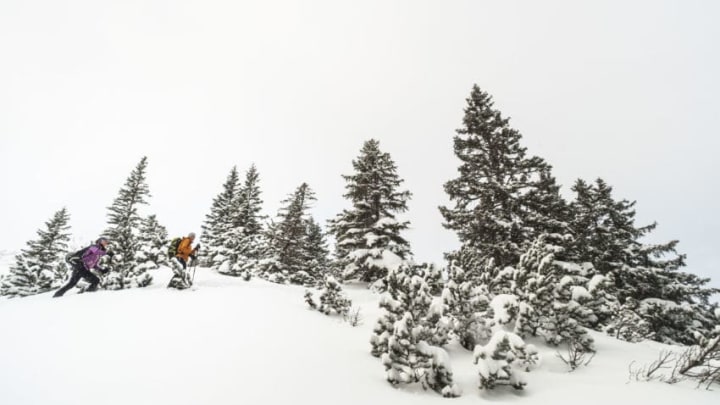 OBERAMMERGAU, GERMANY - JANUARY 15: Skiers ascend a slope between snow-covered spruces on a ski touring trek up the Scheinberg mountain in the Ammergau alps on January 15, 2017 near Oberammergau, Germany. Winter weather arrived in Germany last week with cold and heavy snowfalls that have led to traffic disruptions in certain regions but are a boon to winter sports and recreation enthusiasts. (Photo by Philipp Guelland/Getty Images) /
Minnesota Twins Daily Dip, December 21st, 2017
Welcome to the December 21st edition of the Daily Dip, your daily piece of news and notes here on Puckett's Pond, offseason edition. You'll find the most recent news of the Minnesota Twins organization, stories from around the game, and links to any information you may want to know about the Minnesota Twins or baseball as we work our way through the hot stove season!
Minnesota Twins Organizational Scores
Australian Baseball League Update
No games were played on Wednesday. In a surprising decision, Aaron Whitefield was left off of the roster for the Australian team for Thursday's All-Star game pitting native Australians against players from around the world.
Dominican Winter League Update
Kennys Vargas started at DH on Wednesday, going 1-4 with a double, RBI, and one strikeout.
Venezuelan Winter League Update
Gregorio Petit started at short for Leones del Caracas, going 2-4 with a run scored as his Caracas team fell to Caribes de Anzoategui 10-9. Willians Astudillo went 3-4 for the Caribes, with a double, 2 runs, and 2 RBI.
Minnesota Twins news and notes
Twins finish staff assignments
The Minnesota Twins announced their minor league coaching staffs on Wednesday, including some shuffling of staffs due to recent retirements and reassignments.
Hackimer on Fangraphs discusses pitching training
Twins relief prospect Tom Hackimer discussed the work he does with Driveline and his work toward a physics degree. Hackimer is a very intelligent thinker and has worked to model his delivery after reliever Joe Smith, who has enjoyed a long career with a sidearm delivery.
More from Puckett's Pond
Notes from around baseball
One Last Thing
Today is the first day of winter officially. It's good to think through where we are from our next chance to enjoy baseball:
55 days until pitchers and catchers report
64 days until the first spring training exhibition against the University of Minnesota
98 days until opening day in Baltimore
105 days until the home opener against Seattle
That should keep you warm through the cold Minnesota winter!!