Puckett's Pond Minnesota Twins Top 20 Prospects: 1-5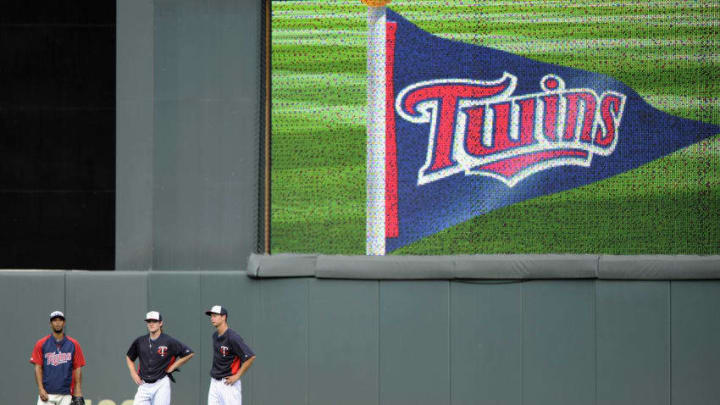 MINNEAPOLIS, MN - JUNE 19: Aaron Hicks /
We put out a scouting report on Romero earlier this month, and not much has changed on Romero since then. Romero was a Twins signee out of the Dominican in the winter of 2011 as a Twins scouting find at a Perfect Game international tournament outside of the normal scouting trips for international guys.
Romero has filled out well and added velocity, though that led to stress on his elbow that resulted in a Tommy John surgery that kept him out all of 2015 and a good portion of 2016.
Romero's performance in 2016 was incredible, with a 13/90 BB/K ratio over 90 1/3 innings and a 1.89 ERA between low-A and high-A.
Romero throws a heavy upper-90s fastball with late low movement in the zone. His change has taken a huge step forward since his surgery, becoming a legit fringe-plus pitch. His slider has been able to turn multiple grips where he has flashed a wipeout version of the slider as well as the hard, short break on the pitch. He struggles to locate the wipeout version currently, and if he is able to get the pitch consistent, he'll be able to really have multiple breaking pitch weapons.
Romero is the one pitcher near the majors with legit front line ability in the Twins system, and he should get a shot soon in the majors.