Torii Hunter turned down Angels offer to join coaching staff
The former Twins center fielder declined the Angels pursuit after not landing the managerial job earlier this month.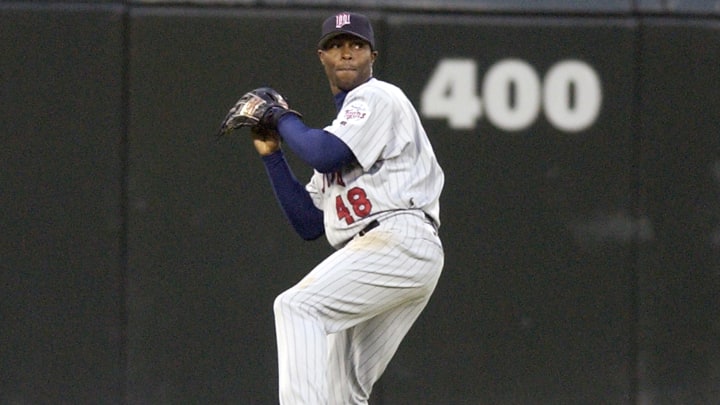 Minnesota Twins v Chicago White Sox / Focus On Sport/GettyImages
It's been quite a few weeks for former Minnesota Twins star Torii Hunter.
After being mostly out of mind and peacefully in retirement, Hunter was thrust back into the spotlight as the Los Angeles Angels searched for a new manager. Among the many candidates the team considered, Hunter was on the list — much to the surprise of many around baseball.
Hunter has been out of the game since 2015, and his inclusion came alongside guys who have been in dugouts at different levels in the years since. While guys have been working their way up, Hunter has been managing his businesses in Texas, which is why hearing he was up for the job raised some eyebrows.
Not only was he up for the job, Hunter revealed to the LA Times that he was interviewed for the position before it was eventually filled. Los Angeles went with veteran skipper Ron Washington — an excellent hire on so many levels — but it apparently wasn't without serious consideration for Hunter.
The former All-Star not getting the top job wasn't the end of the story, either.
Torii Hunter turned Angels down after missing out on managerial job
After the Angels named Ron Washington their manager, the team reportedly reached out to Hunter to gauge his interest in joining the coaching staff. This came after unfounded rumors that he had already agreed to become the team's first base coach.
"Hunter said he was astounded by a report last week that said he would be the Angels' first base coach. At that point, he said, no one from the Angels had even asked him about that," Bill Shaikin reported.
He later reported that the Angels eventually inquired about whether Hunter would be interested in joining the coaching staff but he declined the offer.
Throughout the piece by Shaikin, Hunter is quoted as saying he's managed players his entire career, so the leap to manager wouldn't have been as massive as it seemed. The question is whether this is the last we've heard of Hunter and potentially landing a managerial job in the Majors.
He has his business interests away from the game that have kept him going in retirement, and it doesn't seem like he's interested in cutting his teeth the traditional way to work his way up the chain. That doesn't mean an opportunity won't present itself for Hunter to make yet another incredible catch in his career.
More Minnesota Twins news and rumors