Minnesota Twins: Former Clubhouse Attendant Wayne Hattaway dies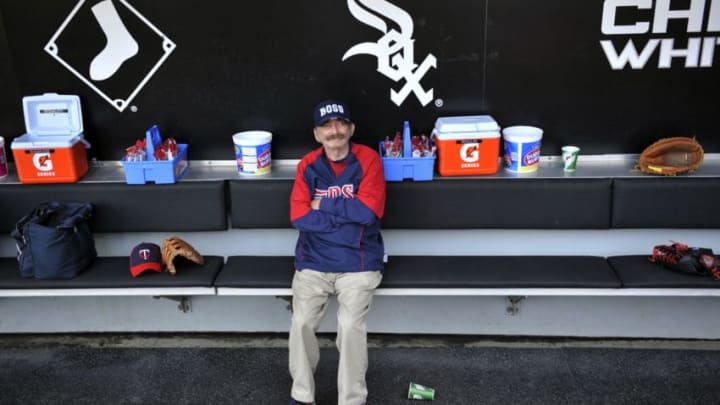 CHICAGO, IL - MAY 23: Minnesota Twins clubhouse manager Wayne Hattaway sits in the Twins dugout before the game against the Chicago White Sox on May 23, 2012 at U.S. Cellular Field in Chicago, Illinois. Hattaway has been with the Twins organization over fifty years. (Photo by David Banks/Getty Images) /
Minnesota Twins clubhouse manager Wayne Hattaway (Photo by David Banks/Getty Images) /
Longtime Minnesota Twins Clubhouse Attendant and Player Favorite Wayne "Big Fella" Hattaway passed away on Thursday night at the age of eighty.
The Minnesota Twins as an organization have a long history of celebrating and caring for members of the Twins family and retaining good people and hard workers for as long as possible. The Twins family lost one of its members when Wayne " Big Fella" Hattaway passed away on Thursday night.
According to the Twins' Senior Director of Communications Dustin Morse, Hattaway passed away near his home in Mobile, Alabama after a battle with cancer. He was eighty years old.
The Twins released the news on Friday morning on Twitter, and the Twins community expressed their sadness over the franchise icon's passing:
Hattaway worked with the Twins organization from 1962 to 2018, working his way up to becoming a clubhouse attendant. He earned the nickname "Big Fella" due to his very slender small frame, and his trademark mustache and sense of humor were beloved by Twins players and staff alike.
His optimism helped uplift many players in the organization and that positivity helped the Twins get through slumps, droughts and more, and many current and former Twins poured out support for Hattaway: