Minnesota Twins: The Top 5 Second Basemen in Franchise History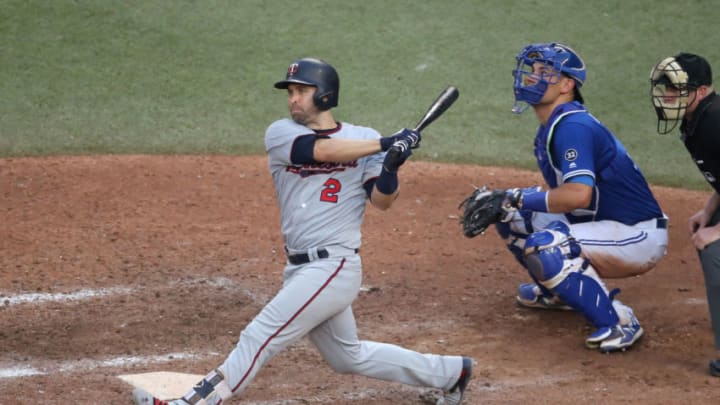 Brian Dozier of the Minnesota Twins (Photo by Tom Szczerbowski/Getty Images) /
Minnesota Twins' Brian Dozier (Photo by Tom Szczerbowski/Getty Images) /
As the Minnesota Twins coming up on their 120th season, we look back at the five best second basemen in franchise history.
Minnesota Twins:
The Minnesota Twins are one of the oldest franchises in baseball, dating back to 1901, when they were the league bottom-dweller known as the Washington Senators. Since that time, the team has won three championships, six pennants, and eleven division titles.
It has also suffered through seven 100+ loss seasons, fourteen playoff defeats, and have lost over 1100 games to the New York Yankees. The team has had some really good seasons, and some really bad seasons. Throughout it all, there have been some excellent players who have carried the team.
These excellent players deserve some recognition , so Puckett's Pond will be putting together a list of the top players at each position to get ready for the top 50 players of all time. In order to make it on this list, players need to have played over 400 games, been excellent on offense and defense, and played an important role for the team.
We'll continue to move in positional order, next heading to second base. Second base has been a weak position through the team's 120 year history, but there are two Hall of Fame second basemen who made the list, so let's get started.
Honorable Mention
Minnesota Twins' Nick Punto (Photo by Bruce Kluckhohn/Getty Images) /
Nick Punto
Years: 2004-2010 (7 seasons)
Key Stats: 747 G, 194 RBI, 271 BB, .248 BA, 10.3 WAR, 8.6 dWAR
The group competing to make this list at second base was a small one, small enough that only one player was listed as an honorable mention. Nick Punto earns that mention despite having some serious problems on offense, mostly because of his defense.
Nick Punto was one of the most reliable Twins for seven years, earning playing time at second and third base, shortstop, and even a few games in the outfield. He was played everywhere the team needed and most Twins fans loved him for it.
His versatility helped him stay around despite poor hitting, but his biggest asset was his defense. Over his Minnesota Twins career, Punto racked up an 8.6 dWAR, which is an extremely high number. He currently ranks eighth all time in team history, despite only playing 747 games.
Punto meant a lot to the team, and he was a key player when the team was trying to win the division, but his defense is really what made him stand out. Even though he couldn't hit well, he still is one of the top second basemen in team history.