Minnesota Twins rumors: Twins willing to part with top prospects to acquire pitching
The Minnesota Twins have been long protective of their prospects, but with a free agent market becoming more competitive, they could turn to a trade.
The Minnesota Twins have made some minor moves during the early weeks of the offseason, but the majority of their fan base is waiting for the big shoe to drop. After watching a 102-win season go to waste thanks to a lack of top-end starting pitching, Twins fans have been sent through the familiar routine of hearing they are linked to a free agent only to have them sign elsewhere.
That process got more complicated on Monday when the Nationals signed Stephen Strasburg to a record contract, spiking the price of every available pitcher on the market. While the Twins are still in the mix to acquire Madison Bumgarner, Hyun-Jin Ryu and others, the past actions of the franchise has fans worried what will happen if they strike out on their targets this time around?
Perhaps the answer could lie in the trade market, where the Twins have reportedly laid the groundwork for potential deals at this year's winter meetings. While Minnesota has been quiet through the first two days in San Diego, The Athletic's Dan Hayes reported that the Twins are open to making a deal and might even be willing to part with some of their top prospects to get it done.
"If free agency doesn't pan out, the Twins also hinted that they've laid more groundwork on possible trades," Hayes said in the report."Falvey said at the GM meetings last month the Twins are open to taking on a high-priced pitcher from another team looking to shed salary. An industry source also suggested the Twins could potentially part with one of their top prospects to bring back a top-tier pitcher. Last July, Falvey and Levine said they were at least open to the possibility of trading either Royce Lewis or Alex Kirilloff, the team's two top prospects."
Of course, neither Lewis or Kirilloff were dealt as the Twins tried to acquire Marcus Stroman from Toronto or Noah Syndergaard from the New York Mets, so there's a chance this should be taken with a grain of salt. However, dangling Lewis, who was the No. 1 overall pick in the 2017 MLB Draft, and Kirilloff, who is the Twins' first round pick in the 2016 draft, shows the Twins' willingness to get something done.
The question remains as to who they could acquire as the report suggests Minnesota will target teams that are looking to shed salary. Arizona's Robbie Ray and Pittsburgh's Chris Archer would be fine additions, but only have one year of team control. Detroit's Matthew Boyd and Miami's Caleb Smith could also be available with multiple years of team control, but don't really fit the mold of "impact pitching."
The Twins could also go out east to give the Red Sox a call, who could be looking to get rid of David Price or Chris Sale, but both lefties showed signs of decline last season and have a massive amount of money left on their deals. And it's possible the Twins wouldn't be willing to give up enough for other targets such as Colorado's Jon Gray, or Syndergaard (who the Mets asked for Byron Buxton and more in return after the Twins called last July).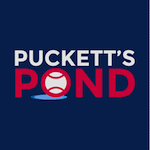 Want your voice heard? Join the Puckett's Pond team!
Write for us!
The winter meetings are not the final deadline to add to the Twins roster, but with everyone on the edge of their seat, swinging a deal may be their next move if they can't land a top free-agent.