Puckett's Pond Minnesota Twins Top 20 Prospects: 1-5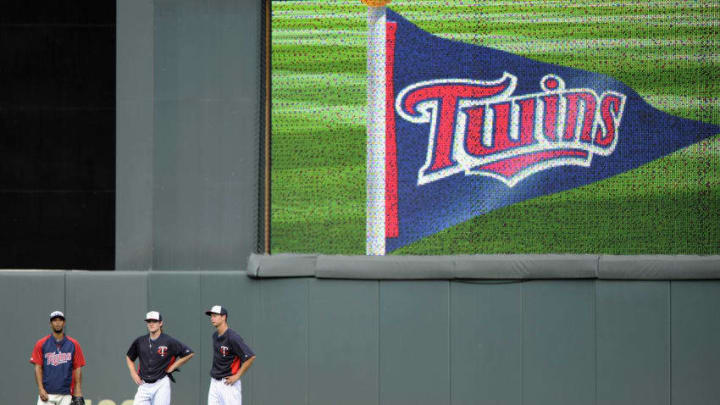 MINNEAPOLIS, MN - JUNE 19: Aaron Hicks /
MINNEAPOLIS, MN – JUNE 19: Aaron Hicks /
The Puckett's Pond staff put together a Minnesota Twins Top 20 midseason list. Who came out on top?
The top Minnesota Twins prospect is something for debate among many fans, and at Puckett's Pond, we want to foster those conversations that happen among fans, so we have them among our staff. We recently put together a number of prospect lists, and the aggregated top 20 prospects when you put all those lists together will be presented over the next few days.
While we may not all have agreed on which player goes where, these players that made these lists were the guys who were aggregated into these spots based on their placements on the various lists from writers here at Puckett's Pond. Your list may be different, and we certainly encourage your takes in the comments section below!
In the midst of trade season, the Twins could move prospects from this list or add prospects that would qualify from this list, depending on the deal that presents itself. However, we decided to make this list at this point in time and will likely wait until the offseason to revisit the list again.
Monday, we started out with a listing of all the minor leaguers to know that didn't make the top 20. Tuesday, the list started with #16-20. Wednesday brought #11-15. Today, we'll crack into the top 10 prospects. Thursday brought #6-10.
We'll start with the #5 player on our list for today's final installment: