Minnesota Twins: Puckett's Patter – Opening Week 2016 Edition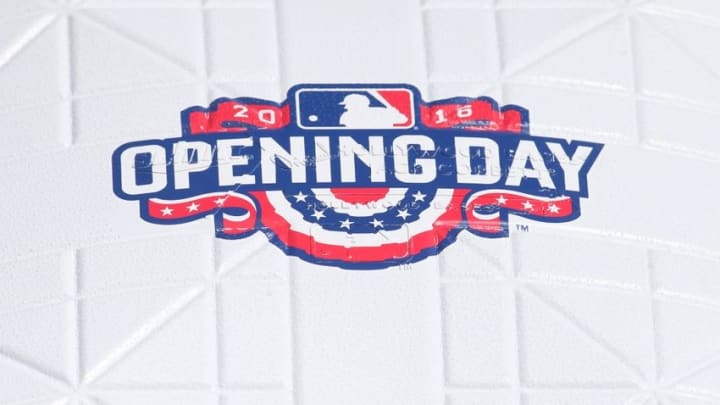 Apr 3, 2016; Pittsburgh, PA, USA; Detail view of a base to be used in the 2016 Opening Day baseball game between the Pittsburgh Pirates and the St. Louis Cardinals at PNC Park. Mandatory Credit: Charles LeClaire-USA TODAY Sports /
This week on Puckett's Patter we look at where we see the Minnesota Twins this season, and give some advice as to where to catch all the action.
Welcome to the inaugural edition of Puckett's Patter. The purpose of this feature is for Puckett's Pond to provide for some Minnesota Twins' fan interaction on a weekly basis. In order to participate, send a Twins related tweet to @PaulOverbee with the hashtag #PuckettsPatter. I will take a few of each week's questions or thoughts, and I will address them on our weekly feature.
For our opening week edition, we only had two questions from one participant, but hopefully more people will take the opportunity to get involved over the next week.
One Step Forward, Two Steps Back
A large part of answering this question is what we consider to be a 'success' for 2016. For example, if we look solely at the Twins' win-loss of 2015 it was 83-79. For 2016, a lot of projections have the Twins taking a step back from that performance. Two popular projection sites, Baseball Prospectus and FanGraphs, predict Minnesota to finish at 78-84.
This final season record would put the Twins just below .500 and would reinforce the popular idea that a lot of Minnesota's success in 2015 was based on luck. Personally, I believe that the Twins will over-perform those projections due to a full year of Ervin Santana, a healthy Glen Perkins, and another year of experience for our younger players.
If you weigh success on more than just a win-loss record, it becomes clearer that the Twins are poised to have a successful 2016. Minnesota got its first taste of competitive baseball in a few years last season, and the team is poised to stay relevant for at least the next handful of seasons. A large part of 2016 is going to be decided where all of this talent fits on the team. By the end of 2016, if Minnesota can identify where their strengths are and where they need to fill in the gaps, then they will be in a great position for 2017.
A lot of eager fans will be upset if the Twins take a minor step back this season, but even that scenario allows the Twins to evaluate which players are the real deal and which players need to go. Given the depth that the team exhibits around the diamond, that is not a terrible position to be in. 
Have it Made in the Shade.
This is a classic 'beauty is in the eye of the beholder' question. Depending upon what you want to get out of your game-watch will have a large impact on where you enjoy catching a game. The only solid advice I can give is to be mindful of the other Minnesota teams when you venture outside the home, as it may be hard to get a screen to show your game when the Wild are on. 
More from Puckett's Pond
For a fantasy baseball player, the priority is on having multiple screens for catching all the action across the league. The obvious answer would be to catch the games at home. Anyone with an MLB.TV subscription is able to quickly switch back and forth between games as you so please. The food and drink options are obviously up to the personal preference of those attending.
For fantasy fans that are feeling more adventurous, a 'commercial' sports bar would probably be the best for attending to the fantasy fan's needs. Places like Buffalo Wild Wings and Champps have walls of TV's so you stand a chance of getting the games you need on at least one screen. You also don't need to worry about acting as a host, so you can leave the minute your last relief pitcher of the week ruins a save opportunity and takes your team down with him.
For the baseball fan that wants a more Twins-centric experience, I would recommend Mason's in downtown Minneapolis. It is just a couple of blocks from Target Field, and has a great selection of both food and drinks. Additionally, Liquor Lyle's is a place where they actually put the sound on during games, which is getting harder to find every year.
Next: Ups and Downs Heading Into Regular Season
Anyone who has other opinions either on places to catch a game or how you see the Twins in 2015, please chime in either in the comments section of this page or on Twitter. A special thanks to @MPagethatguy15 for giving us a couple of questions on our first week of Puckett's Patter. Again, if you would like to participate in next week's feature send a Twins related tweet to @PaulOverbee with the hashtag #PuckettsPatter. Look forward to hearing from all of you.