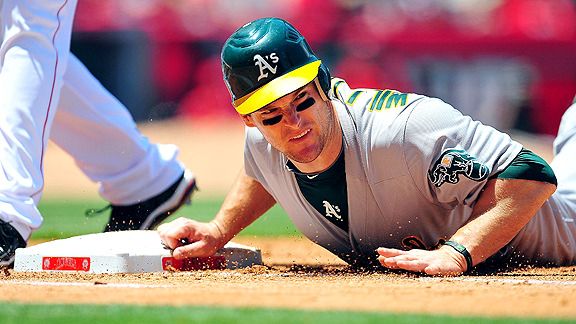 According to ESPN's Jerry Crasnick the Minnesota Twins have reached a tentative deal with Josh Willingham. No details on Willingham's contract are currently available, but something in the range of 3 years and $24 million dollars should be expected.
Signing Willingham essentially puts an end to Michael Cuddyer's career as a Minnesota Twins. The Rockies are Cuddyer's top remaining suitor and could reunite Michael Cuddyer with another former Twin, Kevin Slowey.
Willingham has put up similar numbers to Cuddyer over the past several years, and the additional draft picks the Twins will gain when Cuddyer signs elsewhere likely persuaded the Twins to sign Willingham.
__________________

Don't forget to check out Puckett's Pond on Facebook